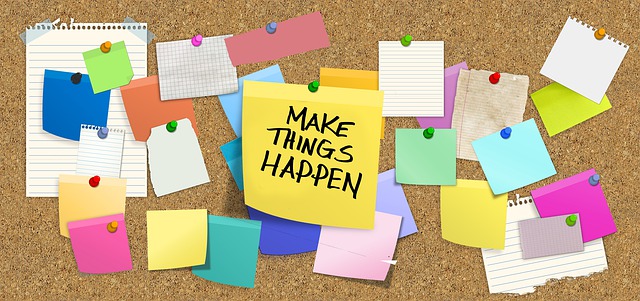 QUESTION: How can I make the best use of my LinkedIn profile?
Be authentic. Inject your personality into your LinkedIn headline, summary, and experience sections to show people WHO you are, WHAT you've done, and HOW you add value. Take advantage of the endorsements section to optimize your skill diversity, achieve higher search rankings, and get found by the people that need to know you. Finally, make sure your resume and LinkedIn branding is complementary!
Ninety-four percent of recruiters use LinkedIn to search for candidates, so add keywords in your profile based on your targeted job to show up in more search results. This strategy, along with building your visibility through actively engaging with industry colleagues, interacting with targeted companies and building relationships with potential employers will set you up for success.
Join groups to make new connections. Request recommendations from colleagues and supervisors. Share, like, and comment on other peoples' posts. Check out who's been viewing your profile (and reach out to them). Use the advanced search feature to find people by name, title, company, school, city, connection, industry, and interests. Follow a company or an executive. Private-message people.
Rethink your approach to LinkedIn! Instead of thinking of it as simply a profile machine designed to catch strangers seeking talent, look at it as your GPS to get introduced to decision-makers. By growing your connections, reaching out to those in your desired field, and conducting your own searches for leaders who could be helpful, you'll be setting yourself up to land on everyone's short list.
Make yourself visible to recruiters! A tried-and-true method is to join relevant groups and either start or participate in existing discussions. Your participation can also be featured in status updates and show up in your connections' news feeds. Another great strategy is to make a point of regularly posting status updates or articles (this can be as simple as linking to posts on your blog)
While developing your profile use several KEYWORDS that mean the same thing. Different hiring managers will type keywords in candidate searches differently, so you should always use common variations of those keywords in your resume. For example, if you want a job in New York, spell word out but also use abbreviation "NY."
Include a headline that is relevant to the position(s) you are seeking (the headline is located just under your name). For example, if you are a marketing manager who wants to specialize in social media, use a headline of Social Media Specialist, Social Media Guru, etc. Remember, your headline does not have to be your current job title and you can add more text than just a job title.
LinkedIn provides the opportunity to tell your career story in an nontraditional format. Resumes need to be written in third person and treated as a formal business document (with a little modern flair.) LinkedIn profiles can be first person and pervaded with your personality, unique value proposition and professional passions. Differentiate yourself from your peers and other candidates.
LinkedIn profiles are best used with a defined purpose. For example — building a professional network or looking for a new job. So, first define your purpose. Second, write the profile with your intended audience in mind. Include what will be most relevant, compelling and clear to them. Third, review profiles from leaders in your field to help determine what is most relevant and compelling.
I always teach my clients "LinkedIn isn't just a page that you have–it's a tool that you use." Make sure your page looks polished and professional, notify recruiters that you're open to new opportunities (toggle switch in settings), research companies of interest, join groups to find more targeted job postings than on general job boards, and network your way in to wherever you want to go.
Ask a Question
Ask us your question and it may be selected as the topic of our next blog post, with answers compiled from the advice of NRWA members.
Work with the Best
Find a Resume Expert
If you're looking for more information on how to write a great resume – or get an expert to help you with yours – you've come to the right place! This site was created by the National Resume Writers' Association (NRWA), a US-based non-profit association with members from around the world who are dedicated to learning about and providing expertise in resume writing to all job seekers.
The National Résumé Writers' Association
9 Newport Drive #200, Forest Hill, MD 21050
Thanks for checking out ResumeExperts.theNRWA.com!
For more on our association and certification, see www.thenrwa.com