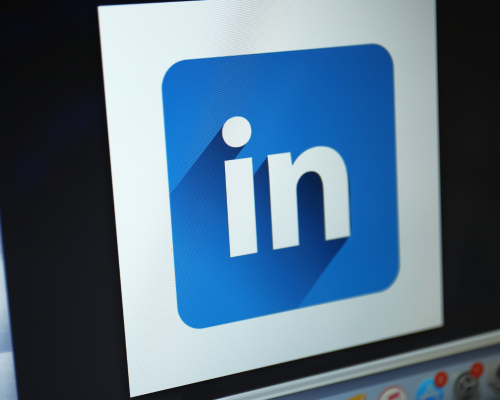 QUESTION: I'm pretty nervous about social media. Do I really need a LinkedIn profile?
Google yourself and you'll realize there's already information online about you. Why not control the narrative? Your LinkedIn profile offers a great opportunity to outline your career steps, leadership skills, educational background, and achievements in your own words (with as much or little detail as you prefer). Best of all, it helps employers recruit you and colleagues network with you.
It depends on what your career goals are and what you are applying for. There are numerous strategies for just about everything. I work with clients in intelligence who rarely have a photo or a complete LinkedIn profile but I teach how to leverage LI to work. For clients who are nervous, typically, they just need a strategic consultation to discover how they can leverage their situation. HTH
I understand that social media can be intimidating, but having a LinkedIn profile is crucial in today's professional landscape. LinkedIn is a platform designed specifically for professional networking and job searching. It allows you to showcase your skills, experience, and accomplishments to potential employers and recruiters.
If you want recruiters coming to you while you sleep, then create a LinkedIn profile! If you want access to decision makers at your dream companies, then create a LinkedIn profile! If you want to find former colleagues, alumni, and friends who could potentially be a referral and skyrocket your candidacy, create a LinkedIn profile and use it 😉
LinkedIn has become the #1 way to network and be found online when it comes to the job search. Almost everyone needs a profile, even if you keep it somewhat basic. Focus on uploading a nice picture and filling out your Headline, About, Experience, and Skills sections. A good profile can help make the difference when your resume goes up against others with similar backgrounds!
Yes and no. LinkedIn (LI) is a form of social media; specifically caters to the professional aspect of your life. It serves as a digital platform for your career and a tool for companies to discover candidates. Companies are using LI to initiate conversations and explore new talent. Think of LI as an amplified version of your resume, offering more space to tell your professional story.
Ask a Question
Ask us your question and it may be selected as the topic of our next blog post, with answers compiled from the advice of NRWA members.
Work with the Best
Find a Resume Expert
If you're looking for more information on how to write a great resume – or get an expert to help you with yours – you've come to the right place! This site was created by the National Resume Writers' Association (NRWA), a US-based non-profit association with members from around the world who are dedicated to learning about and providing expertise in resume writing to all job seekers.
The National Résumé Writers' Association
12110 N. Pecos Street, Suite 220
Westminster, CO 80234
Thanks for checking out ResumeExperts.theNRWA.com! For more on our association and certification, see www.thenrwa.com