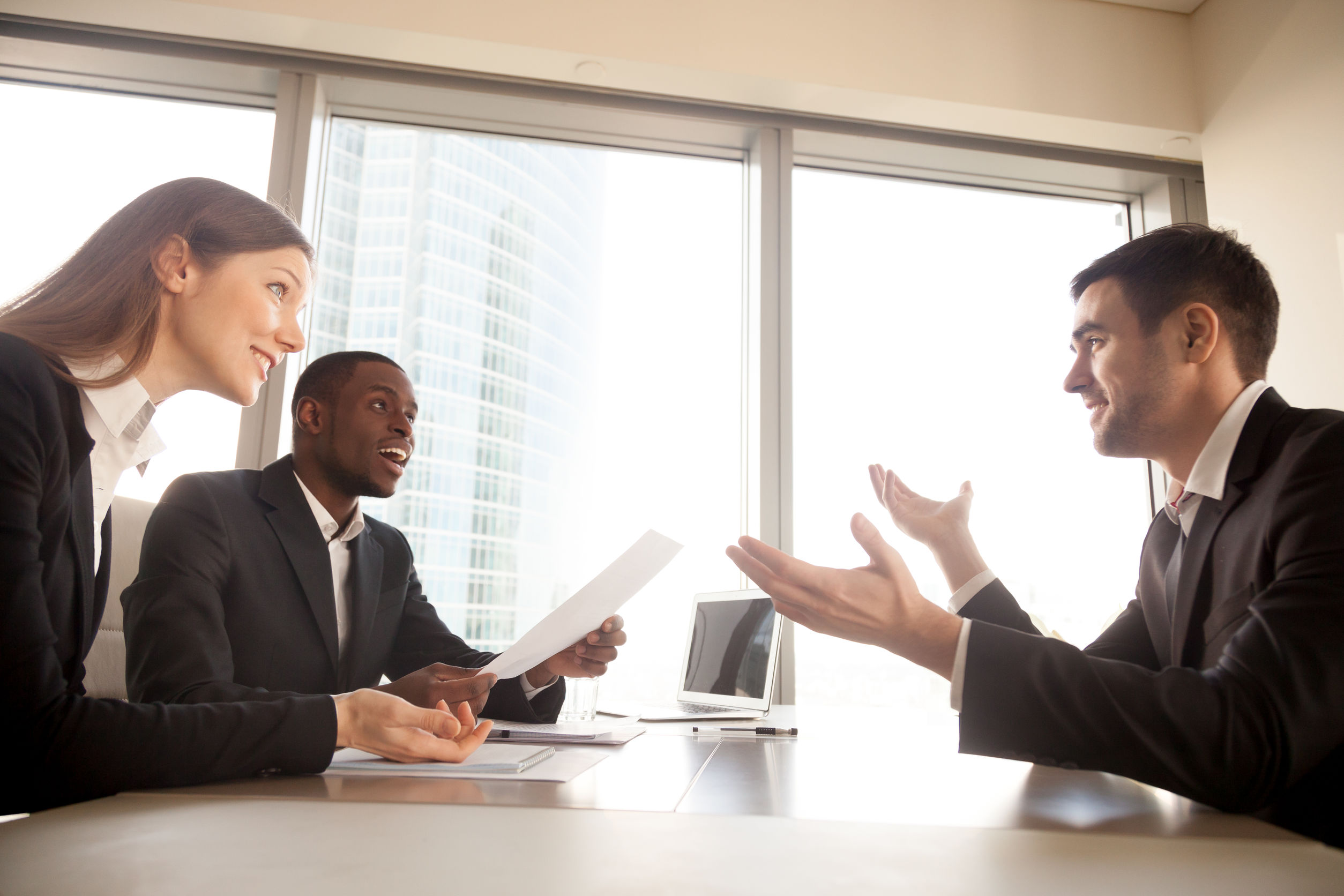 QUESTION: How can I get recruiters to help me with my job search?
Ask them directly, in a professional and approachable manner. Search for recruiters on LinkedIn and send a personalized connection request. Try working with a recruiting firm who specializes in your desired industry and/or geographic location.
Most recruiters work for their clients (employers). This means their primary job is to find qualified applicants for their clients, not as much to find jobs for qualified applicants. Therefore, establishing relationships with recruiters who specialize in your industry is essential. Being active on job boards and LinkedIn will also draw recruiters' attention.
The first step in engaging with recruiters is to do a little research to make sure they are the right recruiter for you and your career objectives. Many recruiters specialize by industry (tech, biopharma, marketing) or by position (project managers, software engineers, executives). Search for recruiters on LinkedIn and review their profiles to see if they are a match. Check and then connect!
Recruiters work for whomever pays them which, in most cases, is the employer. You want to get your resume into their database and if your background and qualifications match a search they are conducting, you will hear from them. Making contact with recruiters is just one strategy in your job search tool box. Get your resume to a number of recruiters and then spend your time on other efforts.
The recruiter works for the client, not the job seeker. Recruiters don't find jobs for people they find people for jobs. Find recruiters who specialize with your specific industry or experience. Optimize your resume/LinkedIn; If they don't convey you're the best candidate for the target position, the recruiter will just set it aside in the no pile. Be honest and build a strong relationship.
Ask a few colleagues or former co-workers with similar backgrounds as yourself whom they would recommend. Use LinkedIn to search for recruiters by industry or location and send a personalized invitation to connect. From there, you can check out mutual connections between you and the recruiter and view his/her activity, such as job postings that align with your career targets.
Good news! Unemployment is the lowest it's been in 50 years. Recruiters are searching for candidates who are currently employed, but not actively looking and they want to talk with you! Take steps to optimize your LinkedIn profile so you will be found. Incorporate industry keywords into these five LinkedIn sections to be found – headline, summary, experience, education, and skills.
The goal of most recruiters is to find currently employed "rock star" candidates who can be tempted by an attractive offer, so contacting them is not always a good strategy. However, if you are in IT, Exec, Medical, Engineering, etc., you can ask colleagues in your field for a referral to a recruiter, or help them to find you by boosting your LinkedIn profile with the appropriate key search terms.
Ask a Question
Ask us your question and it may be selected as the topic of our next blog post, with answers compiled from the advice of NRWA members.
Work with the Best
Find a Resume Expert
If you're looking for more information on how to write a great resume – or get an expert to help you with yours – you've come to the right place! This site was created by the National Resume Writers' Association (NRWA), a US-based non-profit association with members from around the world who are dedicated to learning about and providing expertise in resume writing to all job seekers.
The National Résumé Writers' Association
9 Newport Drive #200, Forest Hill, MD 21050
Thanks for checking out ResumeExperts.theNRWA.com!
For more on our association and certification, see www.thenrwa.com