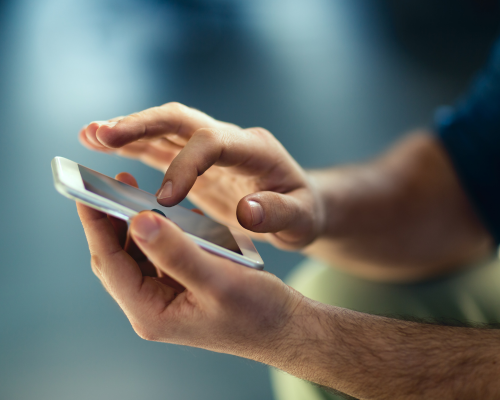 QUESTION: I don't have a computer. How can I conduct my job search efficiently on my smartphone?
You can conduct and optimize smartphone job searches by using free job board apps. Download Indeed, LinkedIn, Glassdoor, ZipRecruiter, and other job boards. Save your resume in an accessible mobile folder. Enable job alerts and push notifications to stay updated on new job posts, application status, and employer messages. Stay proactive and efficient in your job hunt!
Using a smartphone for job searching can be efficient. Start by optimizing your resume for mobile viewing using apps like Google Drive or OneDrive. Download job-centric apps like LinkedIn and Indeed to access listings on the go, and set alerts to get real-time notifications for relevant openings. Staying organized is crucial: track your applications using some cloud storage tools.
Many job search websites/job boards have mobile-friendly versions or apps. Use platforms like LinkedIn, Indeed, Glassdoor, that offer a seamless mobile experience. Set up alerts, network on social media, save important documents on cloud storage, use email for communication, and prepare for virtual interviews on video conferencing apps (Zoom, Teams). Stay organized with productivity apps.
"Mobile-Friendly Job Platforms that are mobile-optimized: LinkedIn, Glassdoor, and Indeed. Tailored Alerts and Notifications: Set up job alerts. Set up a Professional Email Signature on your phone.
Cloud Storage for Documents: apps like Google Drive, Dropbox, or iCloud to store your resume/cover letter. Bookmark and Organize: important job listings or company career pages for easy access."
Smartphone Job Search: 1) Check that your email mobile app is functional, 2) create a professional email signature, 2) get a PDF resume/cover letter to attach, 3) download job search mobile apps (LinkedIn, Indeed, etc.), 4) enable alerts, 5) answer your phone and do so professionally, 6) engage with employers by commenting on posts, and 7) make polite follow-up calls, 8) send thank you emails.
Ask a Question
Ask us your question and it may be selected as the topic of our next blog post, with answers compiled from the advice of NRWA members.
Work with the Best
Find a Resume Expert
If you're looking for more information on how to write a great resume – or get an expert to help you with yours – you've come to the right place! This site was created by the National Resume Writers' Association (NRWA), a US-based non-profit association with members from around the world who are dedicated to learning about and providing expertise in resume writing to all job seekers.
The National Résumé Writers' Association
12110 N. Pecos Street, Suite 220
Westminster, CO 80234
Thanks for checking out ResumeExperts.theNRWA.com! For more on our association and certification, see www.thenrwa.com