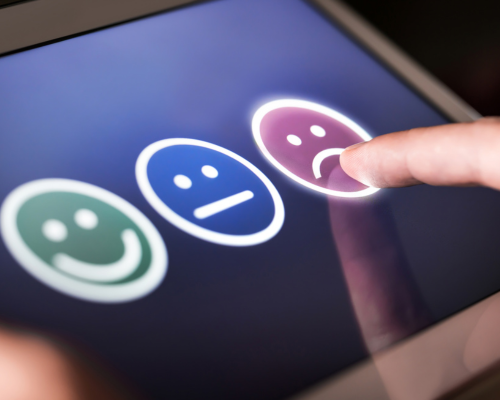 QUESTION: I am disappointed in the resume I received from a professional resume writer. What can I do?
Every individual has different goals, persona, and experience they want to embody in their resume. If you're not 100% satisfied with your resume, speak up so it can be fixed! Convey specifically what you're looking for to help the writer to meet your expectations. There may be reasons behind their approach, so I encourage you to ask questions for understanding, as well!
In my opinion, the best thing to do is have a conversation with your resume writer. If they are a member of the National Résumé Writers' Association, or another reputable career industry association, I can assure you they are interested in your success and satisfaction and would want the opportunity to have a conversation with you and course correct. Good communication is the key to everything.​
Always circle back with the professional resume writer you've hired to provide feedback or corrections. Most professional writers are eager to ensure your satisfaction and will work with you to revise documents to your satisfaction. Many of us provide real-time editing and follow-up to walk through all aspects of your branding and value proposition for accuracy.
If you hired a "professional" resume writer you need to contact them to explain what you don't like. Any business with good customer service will work with you. Sometimes the job seeker is unaware of why a resume is organized a certain way so it allows the resume writer to educate you. However, it is best to hire a "Certified Resume Writer" who has passed industry exams.
Review the resume to list what has disappointed you, format, content, or cost. Contact the writer to share your confusion. A professional resume writer will be industry-trained and/or certified in best practices, ATS, strategic writing, resume trends, and HR practices and open to sharing the resume's strategy. It is your resume and professional brand and you should be confident in it..
Discuss your reasons for disappointment with the resume writer. Professionals will justify their objectives for developing your resume as is and/or appreciate your input and consider making appropriate edits. Edits will be done as necessary to meet the standards of professional writing.​
Ask a Question
Ask us your question and it may be selected as the topic of our next blog post, with answers compiled from the advice of NRWA members.
Work with the Best
Find a Resume Expert
If you're looking for more information on how to write a great resume – or get an expert to help you with yours – you've come to the right place! This site was created by the National Resume Writers' Association (NRWA), a US-based non-profit association with members from around the world who are dedicated to learning about and providing expertise in resume writing to all job seekers.
The National Résumé Writers' Association
12110 N. Pecos Street, Suite 220
Westminster, CO 80234
Thanks for checking out ResumeExperts.theNRWA.com! For more on our association and certification, see www.thenrwa.com