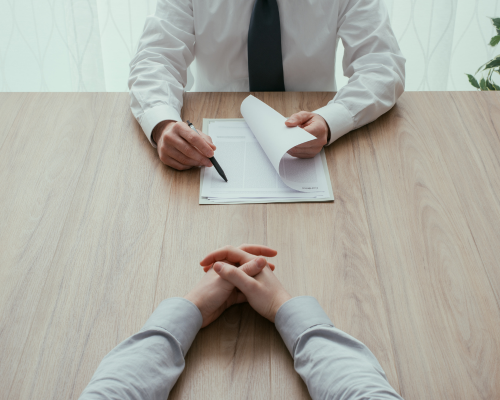 QUESTION: How can my resume help me prepare for an interview?
Yes, your resume can help prepare you for an interview by recounting all the amazing accomplishments you've had and the value you've provided at each job you've held, particularly the less recent ones. Use your resume as a guide to create stories that you can share during an interview and enhance your impact on the interviewer. People remember great stories. Practice them and own them!​
A strong resume uses career stories to highlight relevant achievements, contributions, and impact on the team, department, company, etc. Know your resume backward. You can anticipate interview questions by studying the job posting requirements, matching them to specific career stories on your resume, and preparing to expand on these examples using the challenge, action, results, or CAR framework.
Interview prep starts by having a clear understanding of the job title(s) you're targeting and reviewing 2 or 3 job postings. Then focus your resume writing on responses you would give in a job interview to prove you're a worthy candidate meeting the qualifications to jump in and succeed in the role. You're now well-prepared to answer questions clearly and confidently in an interview.
Ask a Question
Ask us your question and it may be selected as the topic of our next blog post, with answers compiled from the advice of NRWA members.
Work with the Best
Find a Resume Expert
If you're looking for more information on how to write a great resume – or get an expert to help you with yours – you've come to the right place! This site was created by the National Resume Writers' Association (NRWA), a US-based non-profit association with members from around the world who are dedicated to learning about and providing expertise in resume writing to all job seekers.
The National Résumé Writers' Association
12110 N. Pecos Street, Suite 220
Westminster, CO 80234
Thanks for checking out ResumeExperts.theNRWA.com! For more on our association and certification, see www.thenrwa.com