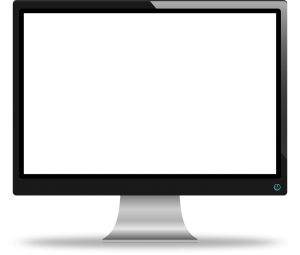 QUESTION: Is it okay to use a resume template I found online or should I start from scratch?
Most companies use applicant tracking software (ATS) to process résumés. Most online templates use text boxes that cannot be processed by that software; so, you must save the file as a PDF, not a Word (doc or docx) file. Not every company accepts PDFs. In short, usually the templates work, but do you want to take the chance that it didn't?
Resume templates can be incredibly hard to use. They are very limiting, and you can only add your information in certain places and ways. Also, because of their formatting, they aren't always ATS friendly. That said, a template can be a good place to start. Use it to get ideas how to set your resume up and what you should include–then write your own resume or hire an expert!
Create a resume that is unique to you and who you are. A well-written, authentic resume means the difference between getting the interview and not. Online resume templates look and read the same. You are not like everyone else. Start from scratch. You'll be glad you did.
The goal of the resume is to get you an interview. Most resume templates are sub-par, overused, and won't do you any favors in standing out from the crowd. You're better off taking charge of your job search and invest time in creating an original document that reflects your relevant skills, experiences, talents and positions you for the role that you want (not the one you have).
Template or not, you'll need to write success stories from scratch, using a Challenge-Action-Result (CAR) formula to describe context for each win. A truly effective resume must be built to showcase your unique achievements and career path. Before you use a template, first save it in text (.txt) format, then view it in a text editor like Notepad to verify that it can be read by ATS systems.
Templates are not recommended. Most use text boxes that won't work with the ATS software used by many companies. The templates also force you to fit your experience into specific boxes, limiting your ability to highlight all of your accomplishments and maximize the use of keywords. The result is that your resume is less likely to be read by a hiring manager.
Part of your resume strategy is to stand out from the competition. Your career journey is unique to you – it isn't a cookie cutter experience. One way to stand out is to avoid using a template and create a resume from scratch. HR sees so many templates (insert a yawn). Put effort into personalizing your resume and making HR take notice.
​One of the biggest issues with many resume templates is that they require you to "fill in the blanks" by placing critical information inside of text boxes. When uploaded in MS Word format, many Applicant Tracking Software systems can't read anything inside a text box.
Ask a Question
Ask us your question and it may be selected as the topic of our next blog post, with answers compiled from the advice of NRWA members.
Work with the Best
Find a Resume Expert
If you're looking for more information on how to write a great resume – or get an expert to help you with yours – you've come to the right place! This site was created by the National Resume Writers' Association (NRWA), a US-based non-profit association with members from around the world who are dedicated to learning about and providing expertise in resume writing to all job seekers.
The National Résumé Writers' Association
9 Newport Drive #200, Forest Hill, MD 21050
Thanks for checking out ResumeExperts.theNRWA.com!
For more on our association and certification, see www.thenrwa.com