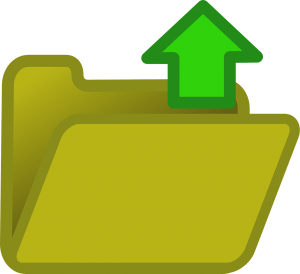 QUESTION: Should I post my resume on job boards like Indeed, The Ladders, and Monster?
Storing a résumé at a job-site is convenient for when applying, but the default privacy setting is usually set to "public." You risk exposing your personal information, flooding your mailbox with junk mail, and probably experiencing what many others have—the jobs descriptions you receive don't match your skills or come from dubious sources. I recommend simply uploading the résumé when you apply.
Posting on online job boards is just one strategy that can make up a diversified job search plan. Industry-specific boards are often cited by recruiters as more effective when posting the same job on a general board. Always check the site's terms or FAQ page before posting. Finally, don't expect much. The chance of landing a position by posting your resume is unlikely compared to networking.
Although job boards comprise a mere percentage of the total job market, they can be an important source for jobseekers. Keep in mind that generically "posting" on job boards may be seen as a signal of desperation by recruiters who prefer candidates that are successful in their current roles. It may be a better strategy to simply apply to the actual positions, as opposed to generically posting.
It's not a good idea to post your resume on job boards; this eliminates the advantage of tuning it for each job type. Recruiters usually ignore candidates with posted resumes, as they can't claim a recruiting fee if your information is already online. Instead, set up a job search agent for job boards, apply to matching jobs, and spend most of your time identifying ideal companies for your skills.
By all means, use these sites as one of your job search activities. They are quick and easy BUT a better strategy is networking your way into the organization or being referred. Why? These methods amplify your odds of landing an interview vs being another unknown person in the candidate pool (which could easily exceed 100 applicants). Try both strategies and compare results.
I advise to post your resume, but do not rely on job boards to find the "right" fit for you. Job boards use SEO to determine your value. Instead, actively search for positions and apply. Bonus – try applying at the company site if you can. You can bypass an extra filter by applying directly at a company website.
On average only around 5-10% of job seekers get their jobs through job boards so you may only want to give that about 10% of your time. Instead, start building your network on LinkedIn. Once you have spent some time cultivating these new relationships, reach out and let them know you are looking. If they happen to work at a company you want to work at, approach them about open positions.
Ask a Question
Ask us your question and it may be selected as the topic of our next blog post, with answers compiled from the advice of NRWA members.
Work with the Best
Find a Resume Expert
If you're looking for more information on how to write a great resume – or get an expert to help you with yours – you've come to the right place! This site was created by the National Resume Writers' Association (NRWA), a US-based non-profit association with members from around the world who are dedicated to learning about and providing expertise in resume writing to all job seekers.
The National Résumé Writers' Association
9 Newport Drive #200, Forest Hill, MD 21050
Thanks for checking out ResumeExperts.theNRWA.com!
For more on our association and certification, see www.thenrwa.com