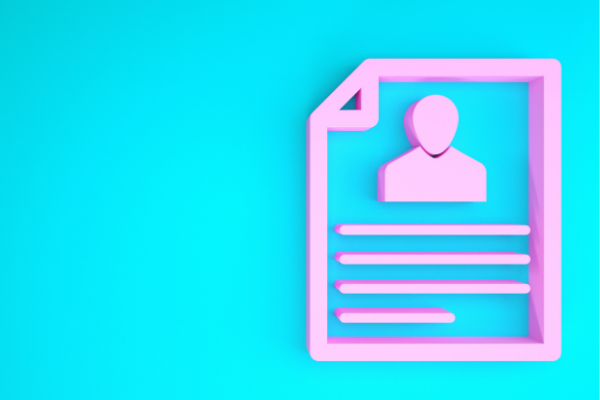 QUESTION: In designing and formatting my resume: Are there rules for margin size, for fonts and font size? Can I use lines, text boxes, and/or columns?
Margins should be equal, .5″-1″ all around. Stick with mainstream fonts (not Times Roman); size depends on font; for example, body text Calibri 11 pt. or Tahoma 9 pt. Graphic lines are encouraged as is a touch of color. Text boxes or columns can interfere with ATS. Quick test: save your resume as "plain text" and then re-open it – what you see is how ATS will most likely interpret your document.
There are formatting rules if you want your resume to be read–and scored well–by online applicant tracking software (ATS) systems.  Margins should be no smaller than 1/2 inch, a sans serif font (like Calibri) is modern and easy-to-read, and font size should be no smaller than 10 pt. Text boxes and columns are not recommended for novices; ATS systems are finicky about many design elements.
"For best results, sans-serif fonts such as Calibri in 10.5 to 11, are easiest to read. Use moderate margins and break up your writing with white space to rest the eye. Don't overdesign! ATS systems don't "see" graphics and charts. Anything inside a text box disappears. Text in columns may get scrambled. Add a pop of color for interest. Dazzle your reader with content, not window dressing!"
There's no right way to write a resume but there are best practices. For example, moderate margins so there's plenty of white space, sans serif font is easier to read on the computer, and font size that is legible like size 11 for Calibri. Underlines, bold, bullets, shadows, and border formatting are no issue with today's ATS, but text boxes and columns can be an issue so use them sparingly.
A resume should be readable by people of all ages; formatted so it can be skimmed quickly; and contain enough white space for a person to write brief notes. Yes, you can use bold, italics, and underlines. You can even use border lines. Text boxes will be ignored by ATS. Because ATS differ in how they process columns; it's better to not use them or work with a professional resume-writer.
1/2″ to 1″ margins and sans serif fonts perform well through both ATS and human screening. Body text should be between 10-point and 12-point font to reduce eye fatigue and increase content consumption. By saving and then viewing your document as .txt file, you can see how graphics will perform through ATS parsing. Most will be skipped over, so including keywords outside of graphic elements is key.
If you're going to follow one "rule" it's this: Keep it simple and easy to read. That means lots of white space, decent size sans serif fonts, and clearly separated sections (e.g. experience, education, tech skills). You can use lines, borders, columns, and color, but avoid putting important information in text boxes or graphics because ATS will not read them..
Ask a Question
Ask us your question and it may be selected as the topic of our next blog post, with answers compiled from the advice of NRWA members.
Work with the Best
Find a Resume Expert
If you're looking for more information on how to write a great resume – or get an expert to help you with yours – you've come to the right place! This site was created by the National Resume Writers' Association (NRWA), a US-based non-profit association with members from around the world who are dedicated to learning about and providing expertise in resume writing to all job seekers.
The National Résumé Writers' Association
9 Newport Drive #200, Forest Hill, MD 21050
Thanks for checking out ResumeExperts.theNRWA.com!
For more on our association and certification, see www.thenrwa.com