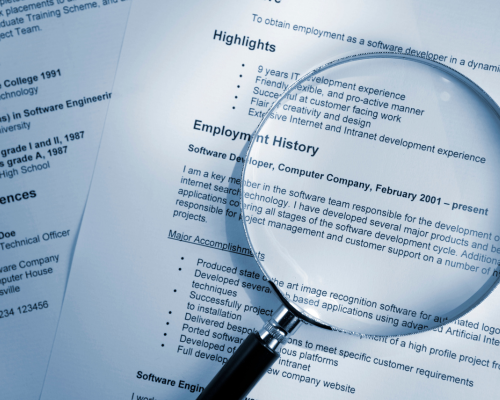 QUESTION: What do I write on my resume if I don't have any experience in the job field I'm applying to?
Easy. Focus on your transferable skills. Make sure you know what skills are important for the field you are applying and what qualifications are necessary. Choose achievements that are relatable and demonstrate your ability to succeed in other settings. Lastly, do an informational interview with someone in the field to get feedback on what skills you offer that would be relevant to highlight.
Focus on transferable skills when applying for jobs outside of your work experience. Think hard skills, like coding and data analysis, or soft skills like communication and relationship building. Check the job posting to identify the skills needed for the new job. If you have taken training, gained certifications, or had any informal experience in the job field you are applying to, include those.
First, mine job posts for keywords and requirements. Create a brief summary of qualifications that highlights your transferable skills and matching requirements. This strategy allows you to present at the top of your document any relevant experience from earlier in your career. You may also acquire online courses to make up for shortfalls in experience and reflect this training on your new resume.
Presumably, you are not an entry-level jobseeker. Nearly all jobs at mid to senior levels have a variety of transferable skills. Most involve, to one degree or another, the elements of quality assurance, resource budgeting, professional communications, stakeholder relations, compliance, and much more. In addition to highlighting those, consider volunteering in a relevant area in your spare time.
Ask a Question
Ask us your question and it may be selected as the topic of our next blog post, with answers compiled from the advice of NRWA members.
Work with the Best
Find a Resume Expert
If you're looking for more information on how to write a great resume – or get an expert to help you with yours – you've come to the right place! This site was created by the National Resume Writers' Association (NRWA), a US-based non-profit association with members from around the world who are dedicated to learning about and providing expertise in resume writing to all job seekers.
The National Résumé Writers' Association
12110 N. Pecos Street, Suite 220
Westminster, CO 80234
Thanks for checking out ResumeExperts.theNRWA.com! For more on our association and certification, see www.thenrwa.com