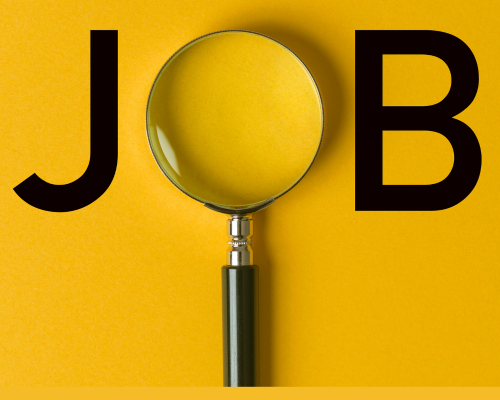 QUESTION: How do I balance my job search with my current job?
The best advice I ever received was, "You won't find time, you have to MAKE time." Set a realistic goal (i.e., 30 minutes each day) to apply for relevant jobs, research companies, and identify opportunities. Use your lunch hour to connect with hiring managers via LinkedIn and send personalized messages of interest. If you need to save PTO for interviews, do so. It will be worth it in the end!
To effectively balance your job search with your current job, set clear goals, allocate specific time slots for searching, prioritize tasks, and maintain confidentiality. Utilize networking, tailor applications, stay organized, and seek support as needed to stay on track. Conduct all job search activities on personal computers and internet. Many employers track internet activity.
Get organized.
1) Map out a schedule to devote focused time on your job search and set timers.
2) Keep a log or spreadsheet to update, track, and maintain your progress all in one place. Document the roles and companies pursued, actions completed, responses received, dates, and contacts.
3) Prepare your action plan ahead of time for upcoming days.
4) Decompress and recharge.
Your current job is a priority; successfully navigate with efficient time management and clear goals. Dedicate specific times: mornings, lunch, or evenings. Use spreadsheets or apps to track applications, follow-ups, and interviews. Set clear goals and prioritize opportunities that align. Ensure you're setting aside time for relaxation, exercise, or activities you enjoy to prevent burnout.
Know you want and how you fit in the labor market as part of your career transition plan. This critical first phase will save you time and energy. Front end your time with a professional resume and LinkedIn profile with a certified resume writer and career coach. Once your strategy and career materials are in place, focus 1 hour, 3 times a week for customizing and 30 minutes a day networking.
Ask a Question
Ask us your question and it may be selected as the topic of our next blog post, with answers compiled from the advice of NRWA members.
Work with the Best
Find a Resume Expert
If you're looking for more information on how to write a great resume – or get an expert to help you with yours – you've come to the right place! This site was created by the National Resume Writers' Association (NRWA), a US-based non-profit association with members from around the world who are dedicated to learning about and providing expertise in resume writing to all job seekers.
The National Résumé Writers' Association
12110 N. Pecos Street, Suite 220
Westminster, CO 80234
Thanks for checking out ResumeExperts.theNRWA.com! For more on our association and certification, see www.thenrwa.com