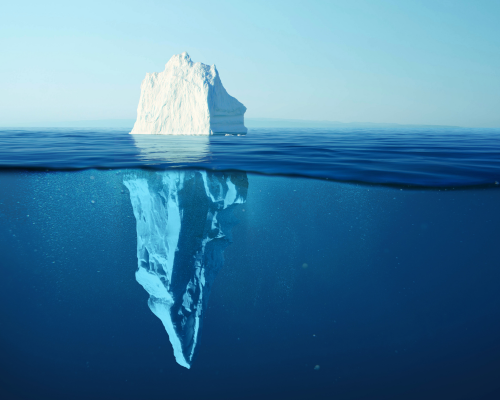 QUESTION: I used to hear about the hidden job market? Is that still a thing?
Yes, it's a myth that this type of job market has gone away. Many companies utilize referrals/word of mouth to save money, and some search you out on tools like LinkedIn for the same reason. For those that only advertise their jobs on their company job board and not on Indeed or Monster, aggregators like www.getwork.com can help you find them. Use all tools available to you to find a new job.
The covert, hidden job market has always been a thing and is still a thing. Someone tells a friend or colleague about a job they know is going to open, or is unadvertised but open. Then "someone" makes a call or emails, and before you know it, "someone" networks their way to coffee and a new job. That is why casting a wide networking net is key to finding and securing a hidden job..
Most positions are filled via networking, which makes sense since anywhere from 50-80% of jobs are not posted online. By targeting companies, not jobs, you create farther-reaching employment opportunities for yourself—less competition—and build connections with people who can serve as valuable referral sources down the road.
Surveys show consistently that around 2/3 of jobs never make it to the job boards. These "hidden" jobs are filled internally, through referrals, or even created for specific skilled people. The most successful method for uncovering these jobs is via "networking." Build relationships with people at companies so they can alert you to those hidden opportunities.
Yes it is. The saying is still true that 80%ish of jobs are not posted online. They are in the hands of headhunters, exec recruiters, or are created and filled when someone pitches the value they can deliver if a role was created for them.
Ask a Question
Ask us your question and it may be selected as the topic of our next blog post, with answers compiled from the advice of NRWA members.
Work with the Best
Find a Resume Expert
If you're looking for more information on how to write a great resume – or get an expert to help you with yours – you've come to the right place! This site was created by the National Resume Writers' Association (NRWA), a US-based non-profit association with members from around the world who are dedicated to learning about and providing expertise in resume writing to all job seekers.
The National Résumé Writers' Association
12110 N. Pecos Street, Suite 220
Westminster, CO 80234
Thanks for checking out ResumeExperts.theNRWA.com! For more on our association and certification, see www.thenrwa.com