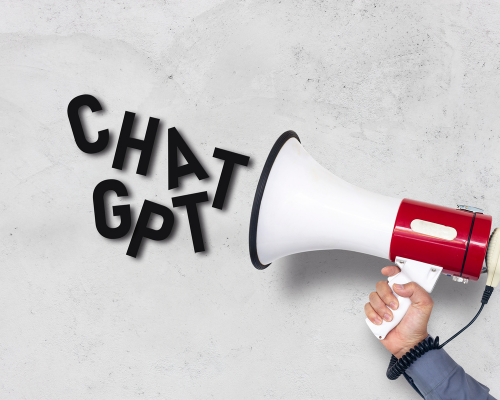 QUESTION: Can I trust ChatGPT to write my resume? Will it work to land interviews?
From ChatGPT: "As an AI language model, I am capable of generating text that can be used to create a resume. However, it is important to note that I am not a professional resume writer and am unable to fully understand your unique skills, experiences, and career goals. The success of your resume will depend on a variety factors, including the strength and presentation of your qualifications."
ChatGPT is a tool to guide you through the resume design process, providing new ideas and prompts when you struggle to write your resume; however, the downside is that the output will be too generic and could misrepresent your actual skills, qualifications, and experiences, limiting your chances of getting noticed and landing interviews.
ChatGPT is great for easily (and quickly) generating coherent, contextually appropriate content. While using it to write your resume is tempting, it has limitations. It is only as good as the inputs you feed it. Its content is based on recognizable patterns and common phrases, which can result in skewed, biased, and popular (but incorrect) data. Employers want YOUR career story, not a commodity.
ChatGPT can be a handy tool to help identify key words and criteria to highlight in a resume. It may even land you an interview. However, it will not draw out the human element that elevates your candidacy among others. At least not yet. Note, as more people use ChatGPT for resumes, the more common terms become. If you want to stand out in the crowd, be outstanding, not a carbon copy.
While you can rely on ChatGPT to provide ideas for resume content, you cannot trust it to get the personalization accurate, nor will it format a resume for you aligned with best practices. While ChatGPT is a great tool for generating ideas and content prompts, the responsibility lies with the user to ensure resume accuracy, truthfulness, and personal branding, which are key to landing interviews.
Ask a Question
Ask us your question and it may be selected as the topic of our next blog post, with answers compiled from the advice of NRWA members.
Work with the Best
Find a Resume Expert
If you're looking for more information on how to write a great resume – or get an expert to help you with yours – you've come to the right place! This site was created by the National Resume Writers' Association (NRWA), a US-based non-profit association with members from around the world who are dedicated to learning about and providing expertise in resume writing to all job seekers.
The National Résumé Writers' Association
12110 N. Pecos Street, Suite 220
Westminster, CO 80234
Thanks for checking out ResumeExperts.theNRWA.com! For more on our association and certification, see www.thenrwa.com