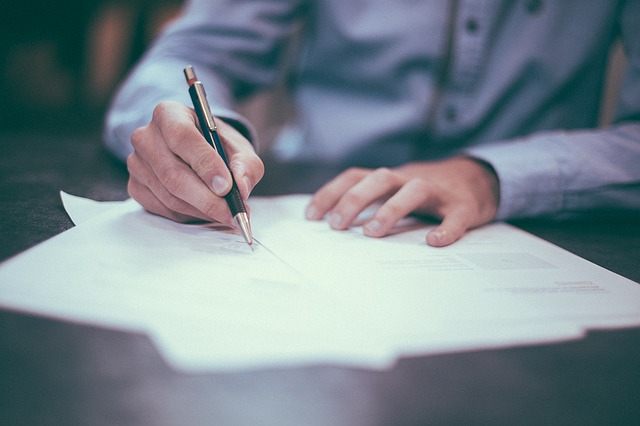 QUESTION: My cover letters seem so boring. What can I do to improve the impact of the letters I send?
Just like the papers you wrote in school, make sure the first sentence grabs the reader's attention. Limit your letter to three short paragraphs. P1: Show the company you understand who they are and believe in their product, service or mission. P2: Tell them how your background / qualifications will benefit THEM (not you). P3: Show thanks and tell them your availability to interview.
Think of your cover letter as a marketing piece. Grab attention by beginning with a leading question or pertinent fact about your background. Avoid the standard (boring) opening: "in response to your advertisement, blah, blah". Don't reiterate your history, but instead highlight contributions and keep it short; opening paragraph, 3 strong bullet points, another sales paragraph, and call to action.
Passion, enthusiasm, and energy is missing from so many people's cover letters, but companies are starving for it and really want to hear it! Share why you're excited about this work and your professional mission. Go to the company website and read their "About Us" page. Find their Mission Statement. What do you think? Are you in alignment/agreement? If so, say so!
Your cover letter marries a job posting and your resume. At the beginning, demonstrate that you know something about the company and role. Then focus on how your particular skills and experience relate to the key responsibilities and expectations of the position. Do your research. Be personal. Show how you would do a great job, and why you want the job.
Make it personal. Open with a strong personal branding statement that distinguishes you from other candidates applying for the same job. This one statement is the most powerful part of your cover letter. Branded messaging conveys your value and communicates it quickly and clearly so your future employer will know exactly how and where to put you to work where you will be the most value to them.
(1) Address the Hiring Manager by name. Do a Google search or call the company if you have to. This method shows you care enough about the job to go the extra mile. (2) Highlight relevant achievements from your current/previous roles to demonstrate you read their ad and you are exactly who they are looking for. (3) Know your target audience and match the tone of your letter to the company culture.
Powerful cover letters all contain the following elements: 1) Names & titles of department heads or decision makers 2) Opening "hook" that differentiates your candidacy from scores of other applicants 3) Brief, bulleted, recent list of accomplishments 4) Statement showing that you are focused on their specific company 5) Final "ask" showing that you are eager to solve the company's problems
Research websites and news articles about each company so you can connect your skills with their needs. Begin your letter with a statement that demonstrates your fitness: "My customers know they can count on me to have a sense of urgency about solving their problems." Highlight a few career success stories to demonstrate your ability to impact their programs and services.
Start with a "hook" to attract interest. Open letters with a sentence or two that speak strongly to employers' needs, not what you're hoping to gain. (That comes a bit later.) Customize your letter at least somewhat for each submission. For example, give 1-3 illustrations of specific ways you have added value to employers in the past—stories that show employers you're paying attention to THEM.
First, start strongly. Instead of stating that you're "writing to apply for the xyz position" (which is obvious), captivate attention with a clear declaration of your relevant experience and skills. Second, make sure that your letter is targeted to the opening and the organization. Demonstrate that you understand their specific needs, and show how you are qualified and ready to address them.
An interesting cover letter will complement your resume and differentiate you. 1. Grab the reader's attention and pique their interest in the first paragraph. 2. Compose a concise, conversational letter minimizing the use of "I." 3. Emphasize your brand (competencies, success stories and what makes you different) with a quick bulleted list – this will really make it interesting!
Ask a Question
Ask us your question and it may be selected as the topic of our next blog post, with answers compiled from the advice of NRWA members.
Work with the Best
Find a Resume Expert
If you're looking for more information on how to write a great resume – or get an expert to help you with yours – you've come to the right place! This site was created by the National Resume Writers' Association (NRWA), a US-based non-profit association with members from around the world who are dedicated to learning about and providing expertise in resume writing to all job seekers.
The National Résumé Writers' Association
9 Newport Drive #200, Forest Hill, MD 21050
Thanks for checking out ResumeExperts.theNRWA.com!
For more on our association and certification, see www.thenrwa.com