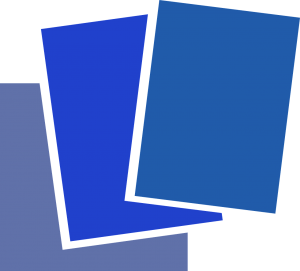 QUESTION: What is the best way to include a cover letter with my resume when I'm applying for a job online? Should it be a separate document or the first page of my resume?
Generally, it is not advisable to combine the cover letter and resume within one document. If you are applying via a company website, and there is a process for attaching documents, keep the resume and cover letter separate. The same is true if you are emailing your resume. Also include a brief note within the email itself to thank the company for accepting and reviewing your materials.
It should be a separate document. Suppose you get someone who wants to go straight to the resume? You will want them to see your pertinent skills, experience and accomplishments as quickly as possible, and the bulk of it should be on the first page. If you have the cover letter on the first page, it's taking them too long to get to your relevant positions.
Cover letters should be a separate document unless otherwise specified – or you risk having your resume rejected. Assuming you know the specific position you're applying for, write your letter to that company and targeted to that position. Generic cover letters will not help you. If no cover letter is requested, do not include one. Following instructions is paramount.
Your cover letter should be separate from your résumé unless it says otherwise, which would be rare. Most important is to research the company, connect with people there, and address it to the right person. It's still a who-you-know world. A simple three-paragraph format works: ID the position and how you learned about it; what qualifies you (tick off requirements); and ask for the interview.
It depends on the application requirements and availability to accept your cover letter. Always have it on standby to be submitted as a separate document just in case you are limited with the amount of pages to submit for a resume.
Follow the directions provided by the employer. If none are provided, submit the cover letter and résumé as separate documents. Page one of your résumé should highlight your skills and generate interest in your background, so you don't want that hidden behind your cover letter.
Because some ATS might attempt to parse the letter as a résumé, when allowed, upload the cover letter separately. When not allowed a separate upload,your cover letter should follow the résumé, because some ATS give higher scores to keywords on page one than for successive pages.
Ask a Question
Ask us your question and it may be selected as the topic of our next blog post, with answers compiled from the advice of NRWA members.
Work with the Best
Find a Resume Expert
If you're looking for more information on how to write a great resume – or get an expert to help you with yours – you've come to the right place! This site was created by the National Resume Writers' Association (NRWA), a US-based non-profit association with members from around the world who are dedicated to learning about and providing expertise in resume writing to all job seekers.
The National Résumé Writers' Association
9 Newport Drive #200, Forest Hill, MD 21050
Thanks for checking out ResumeExperts.theNRWA.com!
For more on our association and certification, see www.thenrwa.com